In 1997, it took at least eight people to carry the 16mm film and reel-to-reel projector, which weighed over 200 pounds.. Today, one person
carries less than 25 pounds of equipment!
Up to 200 people can view the JESUS film and other wonderful evangelism films with your Mini Solar Set gift. Everything teams need to share the gospel to hundreds can be carried in a single backpack!
---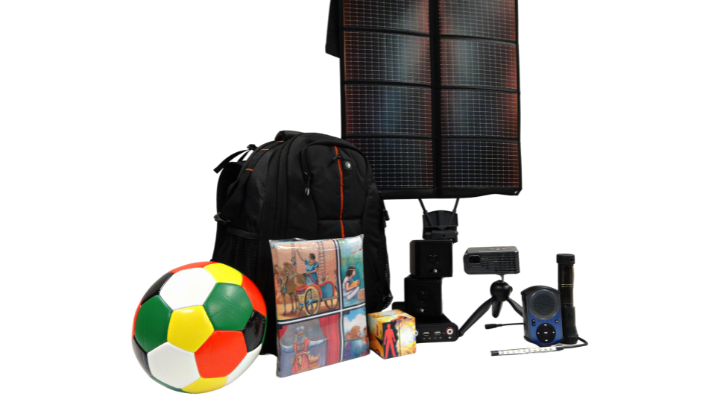 Items included in a Mini Solar Set:
Projector

92-inch screen frame

Solar-powered battery

Speakers

Tripod

15-Watt solar panel

Micro SD card

Solar-powered flashlight

EvangeCube

Evangelism Soccer Ball

Bible Story Cloth

Audio Bible